This article may contain compensated links. For more information read our disclaimer here.
Want To Know The Best Things To Do In Ocean Grove? You're in the right place!
If you're looking for things to do in Ocean Grove, Victoria, then we guarantee you won't be disappointed!
This town and its surrounding area are packed with fun and fascinating activities to get stuck into.
You can seek out the perfect Ocean Grove dog beach, a family picnic spot, or try your hand at surfing.
Thrill seekers can sample skydiving, while explorers can venture beneath the ocean to find out what life on board a warship might have been like.
Alternatively, shop for gifts and crafts at a monthly Ocean Grove market, or take selfies at a local spot that's starred on television and was surrounded by controversy.
Then there's wine or beer tasting, whisky, and gin distillery visits or fruit picking to get involved with.
Or simply spoil yourself with a therapeutic floatation treatment or treat your garden and home to a stylish new look by buying local artwork from a gallery by Kingston Park.
Here are 21 things to do in this Bellarine Peninsula town that around 15,000 residents proudly call home.
What will you do first?
21 Of The Best Things To Do In Ocean Grove
There's a great range of natural and man-made attractions and activities in this part of the Bellarine Peninsula.
Whether you want to hone your photography skills at the lookout point, try out golfing, or take a nature walk in search of local fauna, there are plenty of options for all age groups in this pretty town.
We've put together this complete list of what to do in Ocean Grove whether you're visiting for the day, a weekend, or even longer.
You'll also find suggestions for places to stay, as well as a handy map of the things to do around Ocean Grove that we mention here.
1) Swim, Surf, Or Sunbathe At Ocean Grove Beaches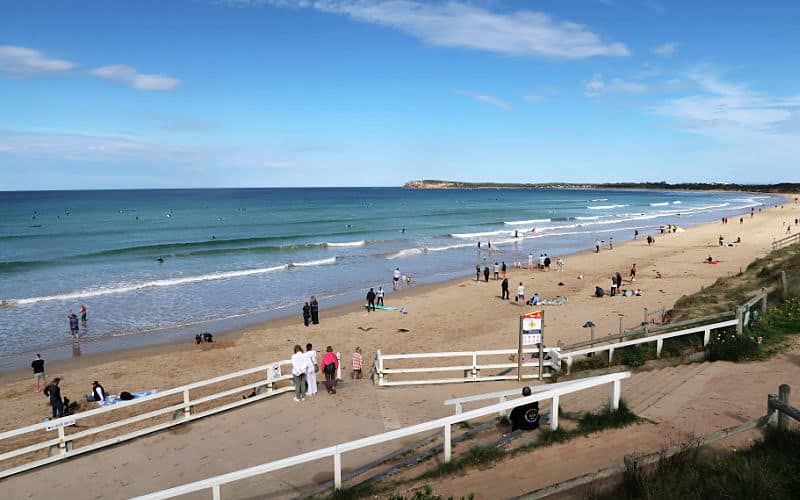 The main Ocean Grove beach is a family-friendly, two kilometre stretch of golden sand. It can be found in the middle section of the coastline that runs between Point Lonsdale and the mouth of the Barwon River.
Ocean Grove Surf Life Saving Club is based right here and lifeguards are on duty during the summer season.
If you're looking for a dog beach in Ocean Grove, it's fine to bring your pet to this one, but do bring a leash as restrictions are in place.
This Ocean Grove surf beach is also good for swimming, but there can be hazards including rips and strong winds.
Amenities available at the main beach include a kiosk, picnic area, barbecues, and a car park.
There are also alternative beaches along the 9 1/2 kilometre stretch of coastline between the Barwon River mouth and Point Lonsdale, including Raffs and Collendina.
Both of these also have a car park, toilets, and a kiosk.
Ocean Grove Main Beach

Surf Beach Road

Ocean Grove Victoria
2) Learn To Ride The Waves With Ocean Grove Surf Lessons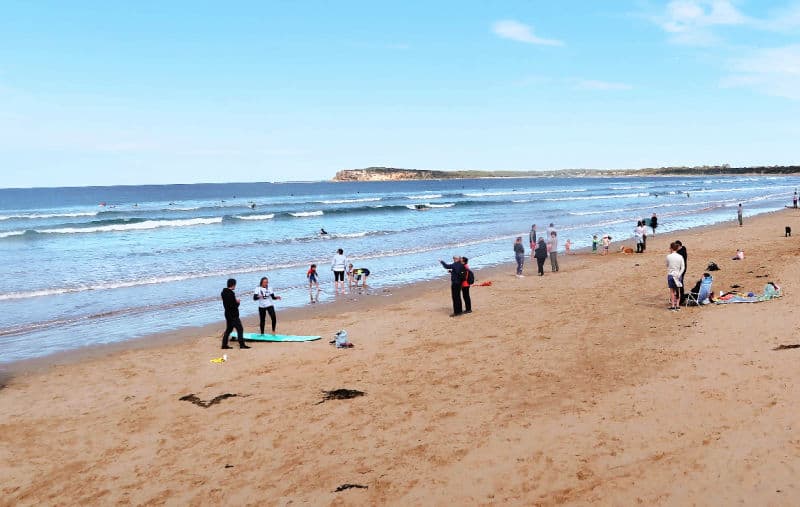 If you've ever watched the wave riders at Ocean Grove main beach and wished you could do that too, then why not look into taking surf lessons in Ocean Grove?
Taking instruction from a professional will help you stay safe in the water – and of course, maximises your chances of skimming across the ocean just as they do so well.
You're spoiled for choice when it comes to finding an Ocean Grove surf school. There are Surf Sessions, Ocean Grove Learn to Surf, Go Ride A Wave Ocean Grove, and more.
If it's the kids who want to get out there, SurfGroms, for example, offers intensive courses during school holidays for 5 to 12-year-olds.
You don't need any experience, and age is no barrier either. All equipment will be provided, so you can hone your skills before committing to buying a board and wetsuit.
Learning to surf is one of those bucket-list experiences, so don't miss out while you're so close to a great surf beach!
3) Thrills And Spills At Adventure Park
Adventure Park Victoria is within easy reach of Ocean Grove. In fact, it's actually closer than it is to Geelong as it sits northwest of Wallington.
It opens between late November and late March, so if you're in town during the summer season, then it's all systems go!
This is more than an adventure water park, though thrills are obviously among the star attractions at this Ocean Grove park. There are hair-raising rides for older kids and adults, both in and out of the water.
Do you dare try the tsunami, or would you feel more comfortable supervising the kids at the Tiny Tots Splashzone?
The Lazy River is made for water-based relaxation, while the Tornado moves at a much faster pace.
Whether you or the kids would prefer the Crazy Coaster, Wild West Canyon, Jumping Jets, or Tea Cups, there are rides and activities at Adventure Park for all ages and interests.
Where: 1249 Bellarine Hwy, Wallington 3222

Tickets: Over 120 cm: $56, 90 cm – 120 cm: $46, Under 90 cm: Free, Concession: $42

Phone: (03) 5250 7200
4) Enjoy Stunning Views From Ocean Grove Lookout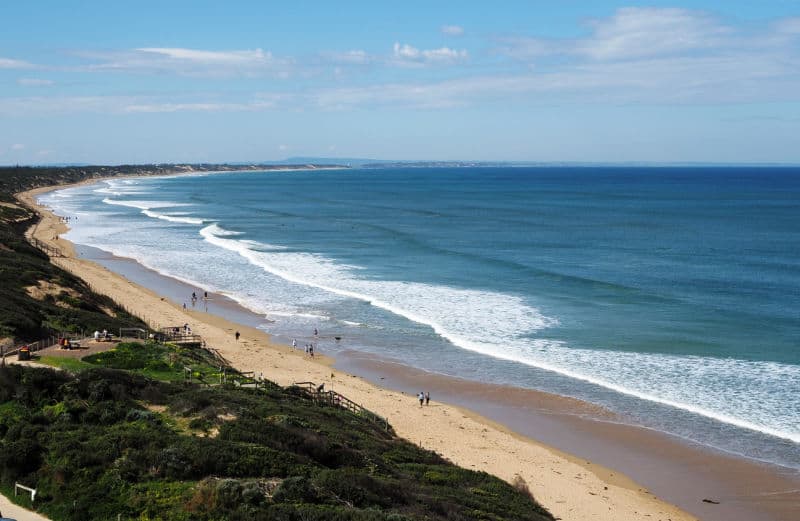 From an early morning visit to watching the sunset in Ocean Grove, the local lookout is a lovely place to be at all times of the day.
There's plenty of space at the lookout if you want to enjoy a picnic during your visit, and free parking is available.
There's also a good play park for the kids, so they can burn off some of that boundless energy while you relax by the sea.
Signs dotted around the reserve share fascinating facts about the area, including its history, the flora and fauna, and significant people from its past.
You can see the whole coastal stretch between Point Lonsdale and Barwon Heads from Ocean Grove Lookout.
Simply soak up the scenery or try snapping a few stunning landscape shots while you're here.
Ocean Grove Lookout

11 Lookout Road

Ocean Grove 3226
5) Walk Across The Iconic Barwon Heads Bridge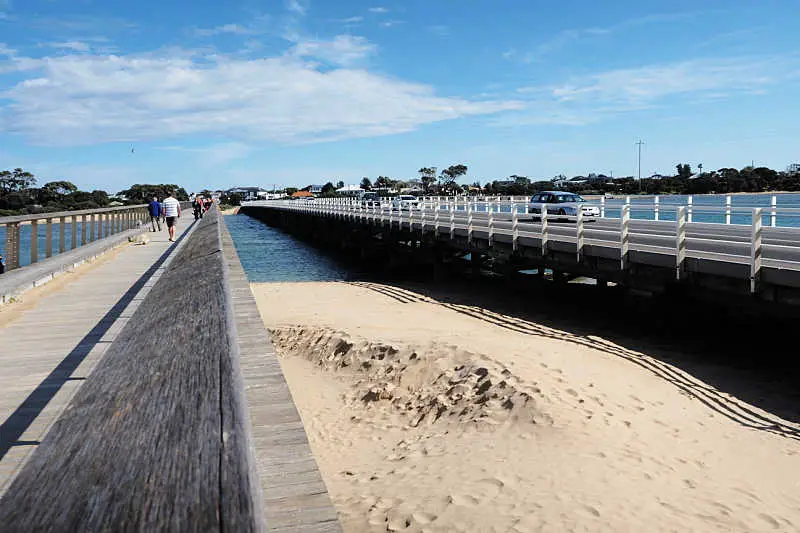 Although it's usually referred to as one bridge, Barwon Heads Bridge is in fact two individual bridges. A road bridge and a separate pedestrian and bicycle bridge.
Built in 1927 the bridge was considered to be one of the longest surviving examples of a timber stringer road bridge in Victoria.
But, by 2006 the bridge had deteriorated to such an extent it needed to be replaced.
Mayhem ensued and the town was divided over how to proceed. There was much debate and many discussions until eventually it was decided to build two bridges.
In 2010 the new bridges opened with the road bridge being called Barwon Heads Bridge and the footbridge to be known as William Buckley Pedestrian Bridge.
The original Barwon Heads Bridge is also famous for its starring role in the much-loved 1990s television series SeaChange.
And in 2015, the new bridge featured in Tomorrow When The War Began as the main feature of a dramatic storyline involving explosions and characters jumping off the side of the bridge.
If you loved either of these two TV shows then seeing and crossing the famous bridge is a must!
Barwon Heads Bridge

Barwon Heads Road

Ocean Grove 3226

Connects Ocean Grove to Barwon Heads
6) See The Sights Of The Beautiful Barwon River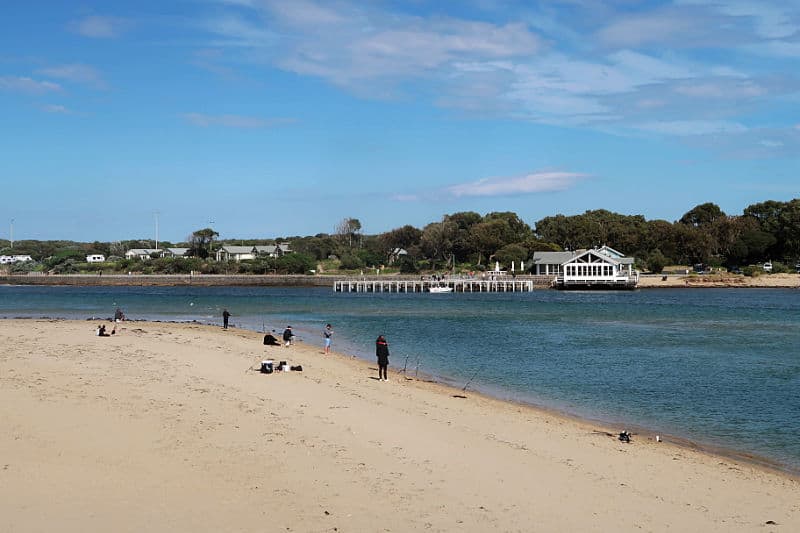 The Barwon flows through both the Bellarine and the Otways, and there are some great waterside trails accessed from Ocean Grove.
A loop leading from Ocean Grove out to Barwon Heads is a popular walk in the area.
The route is a little under 9 kilometres in total and takes around an hour and three-quarters to complete.
The diversity of flora and fauna to see along the way keeps things interesting, and of course there are pleasing views to soak up too.
The easy trail sets out from the Lookout Reserve and is popular with birdwatchers, nature lovers, cyclists, and runners.
There are cafes at either end, so you can reward yourself with a pre, mid, or post walk coffee break.
If it's hot out don't forget to apply sunscreen, wear a hat, and take some water along with you.
7) Go Bird-Spotting On A Nature Walk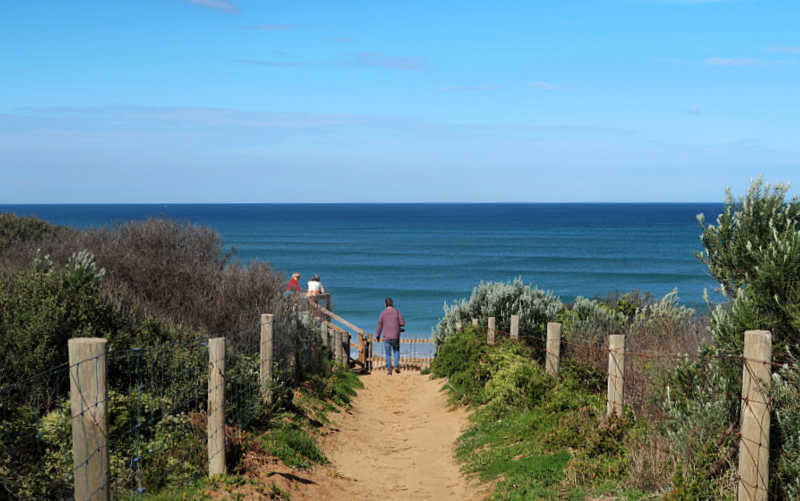 If you want to venture a little further than between Ocean Grove and Barwon Heads, various locations in the area provide plenty of opportunities for a more challenging hike.
There's the easy Ocean Grove Nature Reserve loop that takes just over an hour to finish, or you could explore Buckley Park Foreshore Reserve which begins in town and ends at Point Lonsdale.
Here fans of feathered creatures may spy oystercatchers, gannets, and even fairy penguins.
Begola Wetlands meanwhile is a 7-kilometre stretch you can find behind the sand dunes leading to Swan Bay.
This is also ideal for wildlife lovers, as various species of birds and frogs can be found inhabiting the open, freshwater wetlands.
Alternatively, trace the water's edge at Blue Waters Lake Reserve to spot even more feathered species while taking a break beneath the shady trees.
Ocean Grove Nature Reserve: Entry road is from Grubb Road

Buckley Park Foreshore Reserve: Car parking & access paths are at Collendina Beach Marker 6W

Begola Wetlands: 13 Ocean Throughway Ocean Grove

Blue Waters Lake Reserve: 41 Blue Waters Drive, Ocean Grove
8) Putt One Away At Bellarine Mini Golf
If the prospect of a serious golf course seems a little daunting, why not try your luck at Bellarine Adventure Golf instead?
Situated to the north of town in Wallington, this Ocean Grove mini golf centre offers two separate courses to challenge beginners or seasoned players.
Mini golf in Ocean Grove is an activity that's suitable for all age groups, from little ones to their parents, grandparents, or even great-grandparents.
It's a leisurely pursuit that needn't be taken too seriously, though competing between peers or generations can be fun.
The setting is peaceful and picturesque, with tinkling waters and lots of lush greenery.
The two courses are The Mountain and The Mill, and you'll even find a traditional waterwheel at the latter.
Where: 1532 – 1540 Bellarine Highway, Wallington 3222

When: Term Time: Th – Mon 10 am – 5 pm,

School Holidays: Daily 10 am – 5 pm

Tickets: One Course: Adult: $16.00, Child: $12.00, Under 5: $5.00, Family: $48.00, Concession: $14.00

Phone: (03) 5250 3777
9) Sip The Finest Vintages At Bellarine Wineries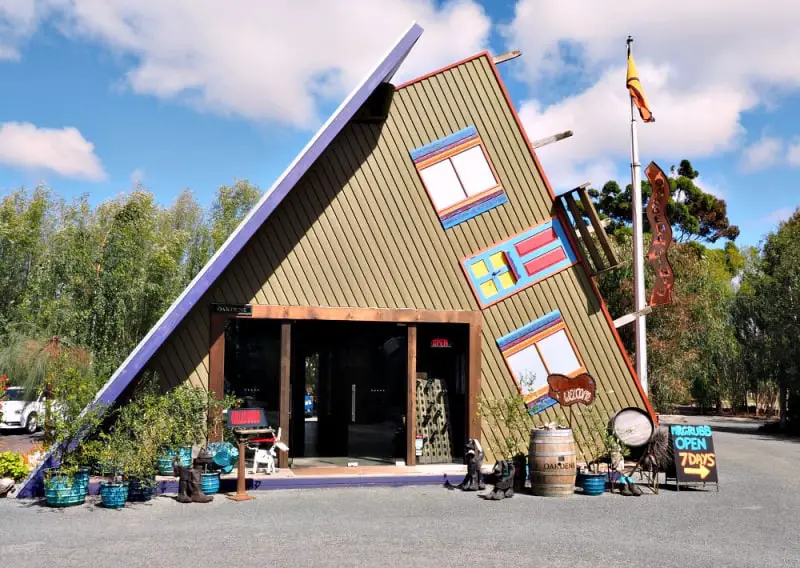 A tour of the Bellarine Peninsula wineries makes a great day out.
There are some glorious spots for sampling wine in the Geelong area if you don't mind heading a little further, or for a local Ocean Grove winery Oakdene in Wallington is highly recommended.
Oakdene Winery has lots to offer, so you could easily spend the whole afternoon here.
The delightful fertile farmland setting is a very pleasant place for a stroll around the grounds, and there's also a bistro, restaurant, and wine bar.
Plus, the iconic upside-down Oakdene Vineyards cellar door, of course!
Wines to sample during your visit include vintage fizz, sparkling Shiraz, Pinot Noir, and light whites such as Riesling, Sauvignon Blanc, and Pinot Gris.
For more wineries near Ocean Grove read our guide to all the best wineries on the Bellarine Peninsula or the best winery tours here.
Oakdene

Where: 255 Grubb Road, Wallington 3222

When: Cellar Door 7 Days 10 am – 4 pm

Phone: (03) 5256 3886
10) Sample Beer At Ocean Grove Breweries
If your tastes run more to hops than grapes, why not head to an Ocean Grove brewery instead?
The great news is that you don't need to drive anywhere either before or after visiting, as there are two breweries right in the centre of town.
Blackmans Brewery Ocean Grove is perfect when you're craving a good feed as it's all about 'Beers and Burgers' here.
The bar and eatery have a laid-back coastal vibe and the beers are brewed just a few miles away.
A dozen taps at Blackman's Ocean Grove including regular and seasonal brews provide sufficient choice for any beer fan.
There are 20 or more Barrel Farm ales to try too, and these tend to be farmhouse, barrel-aged, and sour brews.
Another option for those seeking a local, independent craft brewery is Brewicolo.
This family-run brewery is situated on Marine Parade and offers a range of brews with coastal names.
You can order burgers or Kransky hot dogs here too.
Blackmans Brewery

Where: 82 The Terrace, Ocean Grove 3226

When: Wed – Sun from 12 Noon

Phone: (03) 5256 3735
11) Taste Gin & Whisky At Local Distilleries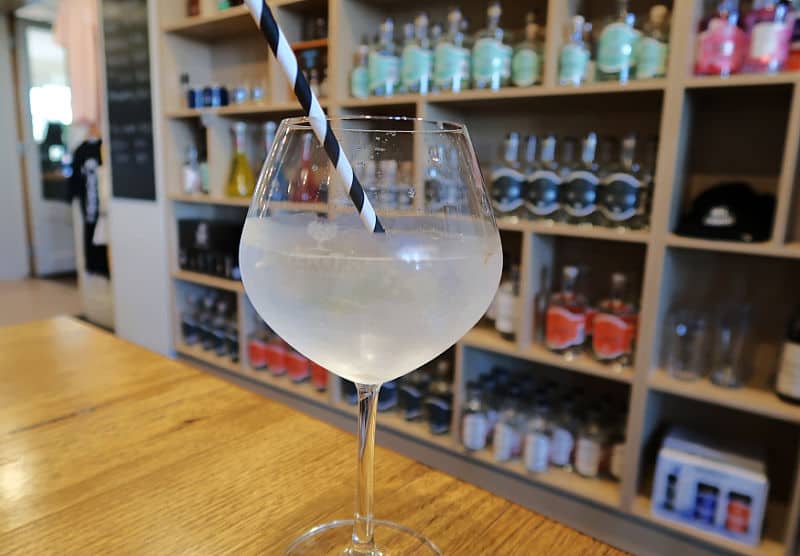 It's not all about beer, burgers, and wine in the Ocean Grove locale, Bellarine Distillery, and The Whiskery Bellarine are both housed at one Drysdale venue, so you can sample both gin and scotch during your visit.
A visit to Scotland inspired the owners to return to the area and establish their very own whisky-making enterprise here in Victoria.
It was – and still is – the Bellarine's first distillery.
The Teddy and The Fox gin name comes from a time when the family's pet dog was into chasing the resident fox!
Another amazing place to consider visiting is Queenscliff Distillery.
This one's also very much a local concern, with the owners striving to create spirits that reflect the unique seaside location.
Their gin range includes Citrus, Navy, Botanical, and Hibiscus blends, as well as the original dry gin, and a strawberry liqueur.
Where: 2102 -2120 Portarlington Road, Drysdale

When: Thu – Sun 11 am – 5 pm

Phone: 046892682

Where: 2a Gellibrand Street, Queenscliff 3225

When: Fri – Sun 10 am – 5 pm

Phone: 0439 749 486
12) Discover Art At The Hive Gallery
You don't have to venture to Geelong to visit an awesome art gallery.
Though there are many galleries in the city you can also discover the local art at The Hive Gallery in Ocean Grove.
Exhibits cover a range of media and include sculpture, ceramics, handmade furniture, and even birdbaths.
So it's a great place to come when you want to inject some creative style into your home or garden!
The program of exhibitions is ever-changing, and also includes ceramics, paintings, sculptures, and more.
Pieces often have an authentic Australian feel, featuring native wildlife and bush scenes as well as more abstract concepts.
You'll find the gallery on Smithton Grove, by Kingston Park in Ocean Grove.
The Hive

Where: 1/41 Smithton Grove, Ocean Grove 3226

When: Fri – Sun: 10 am – 4 pm

Phone: 0417 116 216
13) See The Twelve Apostles From Above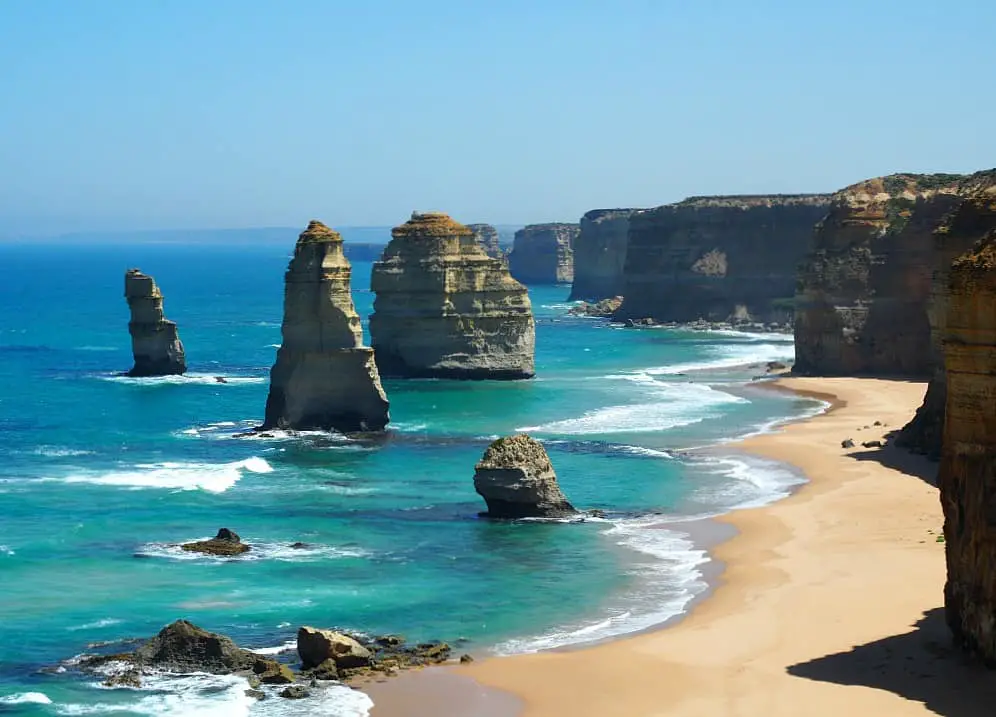 Even if you have visited the 12 Apostles and the Great Ocean Road before, taking a scenic flight gives you the opportunity to see them in a completely different way.
Operating from Barwon Heads Airport Adventure Flights Co is the most local option.
Their flights are highly praised by those who have experienced the thrill of seeing the Twelve Apostles and Great Ocean Road from the air.
The flight route takes you past Torquay, Bells Beach, and along the winding Great Ocean Road passing the 12 Apostles twice ensuring everyone has a window seat for this once-in-a-lifetime experience.
If you enjoy something more adrenaline pumping Adventure Flights also has Warbird Aerobatic and Warbird Combat flights.
These are a high-speed, high G-force combat-style flight experience that isn't for the faint-hearted!
Where: Barwon Heads Airport, 1421 Barwon Heads Road, Connewarre 3227

Phone: 0415 919 646
14) Soar Over Ocean Grove While Skydiving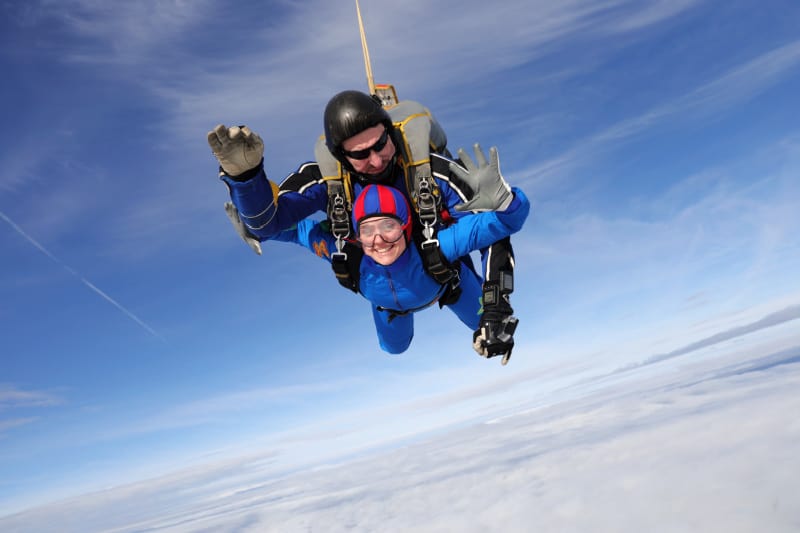 Skydiving over Barwon Heads is also popular among adrenaline junkies.
Skydive Australia is also based at Barwon Heads Airport and offers local free falls as well as trips over the Great Ocean Road area.
Barwon Heads skydiving tours are available for groups of four as tandem jumps or even solo, once you've completed one of the centre's Accelerated Freefall courses.
Tandem flights are ideal for first-timers while taking a jump as a group of 4 can give you the confidence boost of "safety in numbers" and gets you a good discount too.
There are various 12,000 and 15,000-foot skydives available for solo fliers up to groups of eight.
And for the most unforgettable (romantic?) proposal, there's even a "Will You Marry Me" package!
Skydive Great Ocean Road

Where: Barwon Heads Airport, 1421 Barwon Heads Road, Connewarre 3227

When: 7 Days 8 am – 7 pm

Phone: 1300 520 275
15) Shop Till You Drop With Ocean Grove Shopping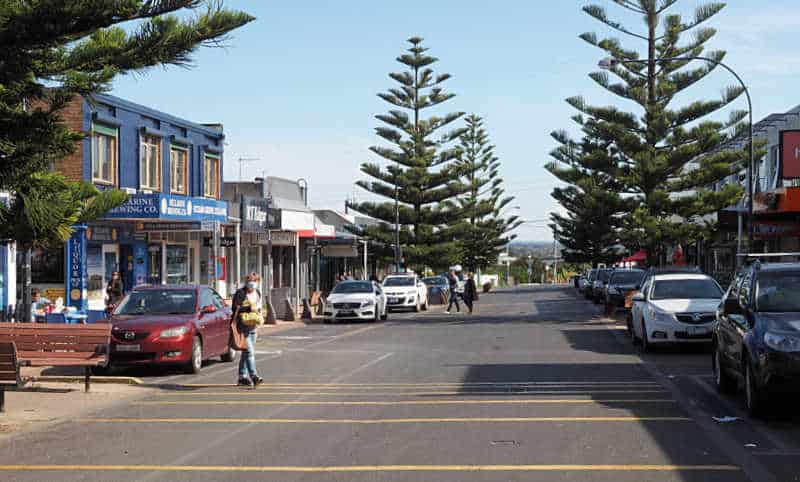 Bustling Ocean Grove is the largest town outside of Geelong on the Bellarine Peninsula.
There are a variety of shopping options to choose from including major supermarkets where you can pick your daily essentials as well as modern shopping centres such as Ocean Grove Marketplace and Kingston Village Square.
As great as these centres are the gorgeous shopping strip along The Terrace is popular for its beautiful Norfolk Pines, specialty stores, boutiques, surf shops, and fabulous cafes.
Ocean Grove Marketplace

Where: 2 – 20 Kingston Drive, Ocean Grove 3226

When: Mon – Thu: 9 am – 5.30 pm, Fri: 9 am – 9 pm, Sat: 9 am – 5 pm, Sun: 9 am – 4 pm

Kingston Village Square

Where: 122 – 160 Grubb Road, Ocean Grove 3226

When: Mon – Wed: 9 am – 5.30 pm, Thu – Fri: 9 am – 9 pm,

Sat – Sun: 9 am – 5 pm
16) Enjoy Great Food And Great Views At The Dunes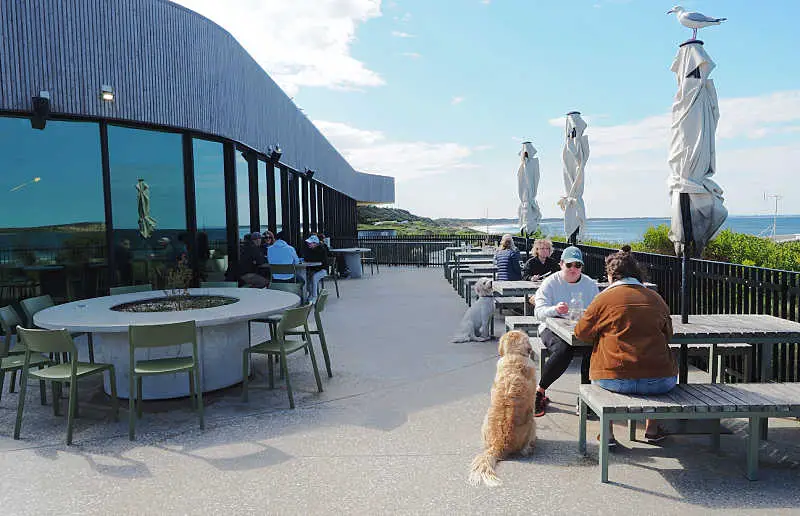 There are some fabulous cafes in Ocean Grove serving up delicious treats and great coffee.
Many of these Ocean Grove cafes are located on The Terrace but for something extra special head to The Dunes Restaurant on Surf Beach Road.
Overlooking the beach this beautiful restaurant offers everything from rock oysters to burgers and pizzas.
While sweet tooths can enjoy delights such as a chocolate brownie cookie s'more, a salted caramel ice cream sundae, or a passion fruit tart.
There's also a kids' menu, beer, wine, and cocktails, as well as amazing coffee.
The modern eatery has amazing floor-to-ceiling windows that provide panoramic views of the beach and southern ocean from every table.
A wrap-around outdoor dining area is perfect for a bite or drink on a sunny day and there's a kids' playground right next door.
The Dunes Ocean Grove

Where: 30 Surf Beach Road, Ocean Grove 3226

When: Mon-Fri: 11.30 am – Late, Sat-Sun: 8.00 a.m – Late

Phone: (03) 5255 3122
17) Browse The Ocean Grove Markets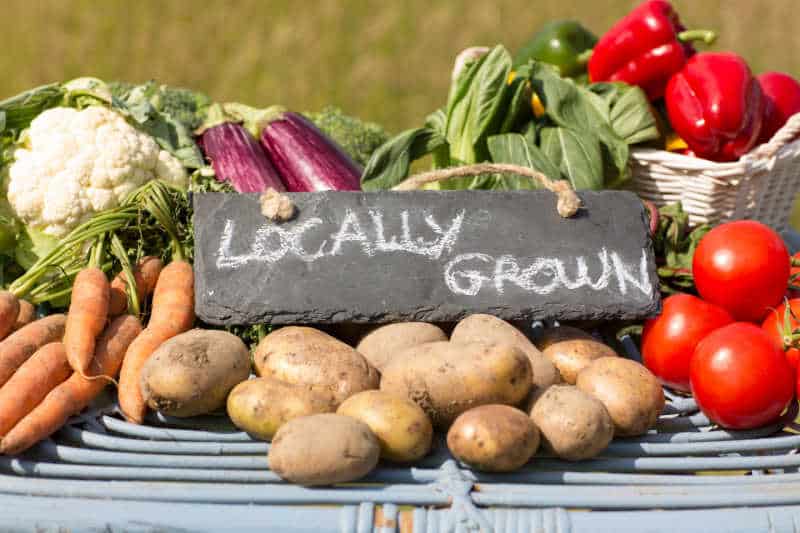 Whether you want to find the freshest fruit for a delicious picnic, unusual veg for a delectable dinner, or a one-off craft piece for a friend's birthday, there's a market in Ocean Grove that can fill your belly or tick off your Christmas gift list.
The Bellarine farmer's market takes place on the third Saturday of every month, under the gum trees at Ocean Grove Park.
It's a vibrant place to be, welcoming locals, visitors, and their dogs, who come to listen to live music while they select their goods.
Locally produced honey, seasonal flowers, and gourmet sauces are among the most popular items.
An alternative to the Ocean Grove farmer's market is the Ocean Grove Rotary market, which is also held monthly.
It's a great place to browse with stalls selling food, fashion, kids' stuff, crafts, and general bric-a-brac.
The first Sunday of the month between October and March is the time to head to Ocean Grove Park for this one.
Bellarine Farmers Market

Where: Ocean Grove Park

When: 3rd Saturday of the month 9 am – 1 pm

Ocean Grove Rotary Market

Where: Ocean Grove Park

When: 1st Sunday of the month October – April 9 am – 1 pm
18) Pick Your Own Berries At Tuckerberry Hill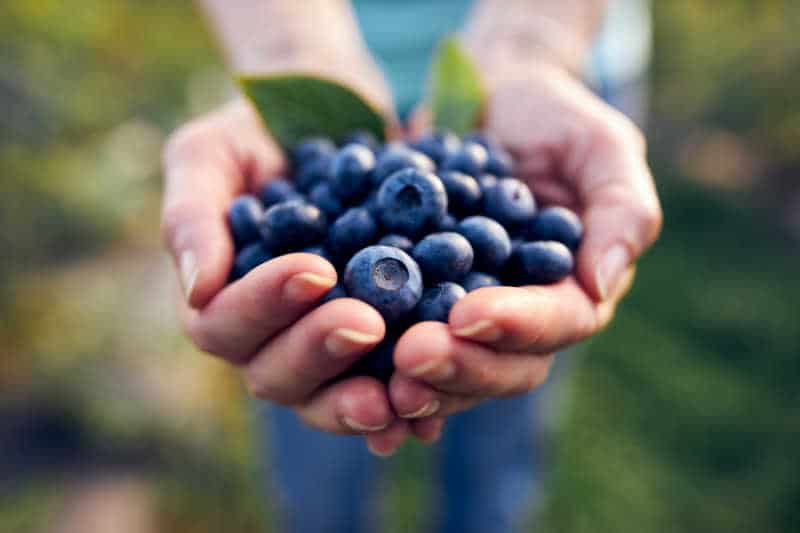 Nothing compares to plucking your own produce straight from the shrub or plant.
For blueberry picking in season, this Drysdale farm is mega popular with foodies and families.
It's also a strawberry picking farm that dates back to 1976 when it became one of the state's very first berry farms.
Blueberries were the only fruit grown here at the start, but strawberries have since been added to the fresh selection.
Plans are afoot to add stone fruits at a later date too.
The farm hosts regular events, which are notified to those who sign up via the Berry Good newsletter.
You can also book in for barbecue lunches in December and January, or visit the Tuckerberry Cafe daily during blueberry season.
There's even a microbrewery onsite supplying eight local beers to wash it all down with.
Where: 35 Becks Road, Drysdale 3222

When: 9 am – 5 pm 7 days from 26 December to late January
19) Pick Your Own Fruit At Lomas Orchards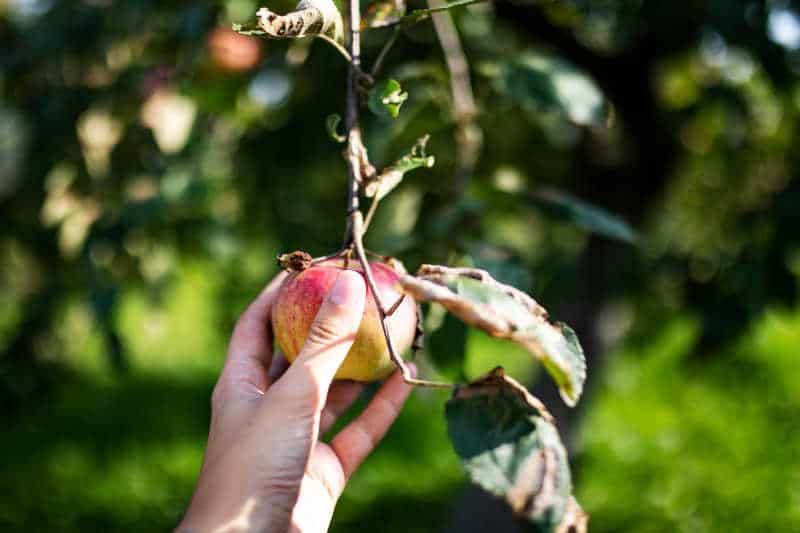 More fruit-picking opportunities are offered in summer at Lomas Orchards in Wallington.
Here there are apple and stone fruit trees as well as freshly-grown vegetables and berries.
This family-owned enterprise is now in the hands of the fourth generation and dates back some decades to 1983.
Apples are a particular specialty, with many different types available for visitors to sample, pick, and purchase.
A farm cafe on-site supplies visitors with comfortable seating plus good quality coffee and ice cream.
The diverse range of fresh produce grown here means there is something offered almost all year round, such as apricots, beetroot, figs, broccoli, quinces, pumpkins, and much more.
Lomas Orchards

Where: 570 Wallington Road, Wallington 3222

When: Wed – Sat: 10 am – 4 pm
20) Explore the HMAS Canberra Wreck Dive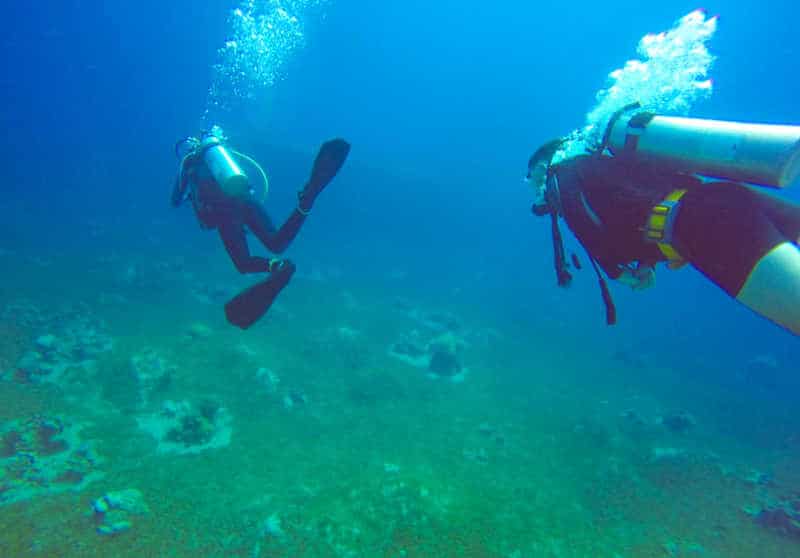 HMAS Canberra formerly served in the Australian Navy and has since been used to create Victoria's first man-made reef.
The warship was in service between 1981 and 2005, and following retirement was sunk off the coast of Barwon Heads in 2009.
Divers can discover a real-life Navy ship here, now situated 30 metres beneath the surface of the ocean.
The accommodation, galley, engine room, and decks are well preserved so that those venturing underwater can imagine what life at sea was really like.
Over time, the deliberately sunken vessel will become increasingly colonised by marine life and is likely to become even more popular among snorkellers and divers over time.
Divers venturing down below must be certified and will require a permit unless booked via a local licensed operator.
Bay City Scuba offers dive tours of "The Canberra".

Phone: (03) 5248 1488
21) Pinch, Salt, & Float Your Way To Wellness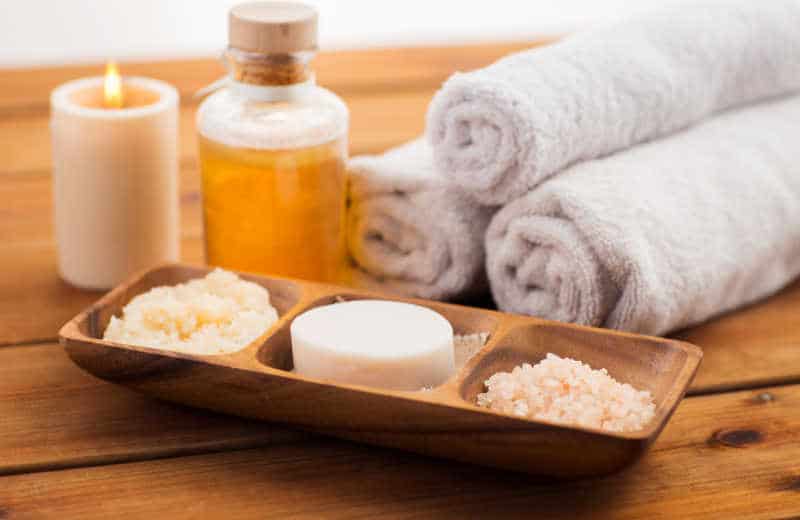 If you feel like your mind and body could do with something of a reset or recharge, then Pinch, Salt, and Float could be the venue to visit.
The centre is also on Smithton Grove near Kingston Park and offers floatation therapy, an infrared sauna, a salt room, hot stone massage, and other restorative experiences.
Floatation therapy is said to aid natural sleep and relaxation while instilling an overall sense of well-being.
Most massage and floatation sessions last for around an hour, or you can book a complete package or series of treatments.
The Float, Sauna, and Salt deal, for example, is perfect when you want to sample all three.
You're welcome to get in touch with the centre beforehand to ask questions or discuss the best option for you.
Pinch, Salt & Wellness

Where: 6/7 Smithton Grove, Ocean Grove 3226

When: Mon, Wed, Thu, Fri: 10 am – 7 pm. Sat & Sun: 10 am – 5 p.m

Phone: (03) 5255 1939
Things To Do In Ocean Grove Map
Best Ocean Grove Accommodation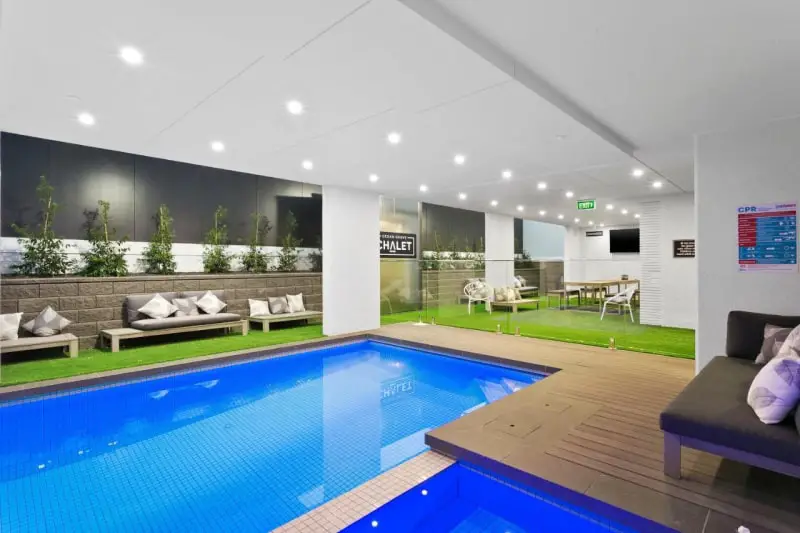 Just a short walk from Ocean Grove Beach, Ocean Grove Chalet has everything you need for a fabulous stay.
This luxury Ocean Grove hotel offers 2 stunning penthouses with ocean views, as well as family rooms, spa rooms, and a King bed.
Amenities include a heated pool and spa, free WiFi and Netflix, tea and coffee making facilities, and complimentary parking.
➡️ Check Rates and Availability Here!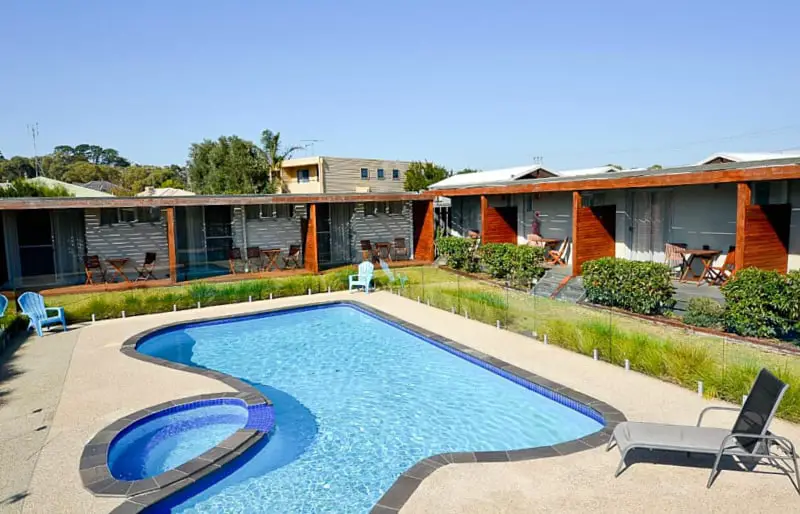 Riverside Motel offers great-value accommodation in Ocean Grove with a pool.
There are two types of accommodation to choose from; motel style rooms or self-contained family size holiday cabins.
The refurbished rooms are bright and modern with sliding glass doors that lead out to a deck and the good sized pool.
This is a comfortable and affordable option with free WiFi and onsite parking.
➡️ Check Rates and Availability Here!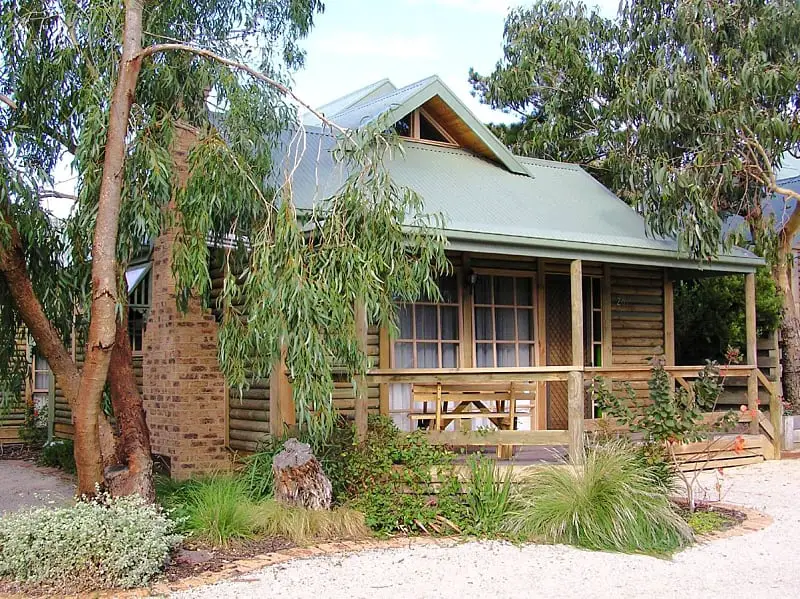 Ti-Tree Village offers rustic-style cabins in a coastal bush setting.
Offering plenty of privacy the cabins are conveniently located just a 2-minute walk to the beach, shops, and Ocean Grove eateries.
Most cabins feature a cosy open fireplace and two-person spa. All are self-contained with comfy beds, balconies with outdoor furniture, free Wifi, and private parking.
➡️ Check Rates and Availability Here!
Final Word
With so many Ocean Grove activities to get involved in, the only question remaining is where to start!
You could head to the beach, market, nature reserve, or art gallery, or head a little of town to visit a theme park, pick fruit, or sample fine wines.
Whatever you get up to, this coastal town is yours to enjoy for as long as you visit.
As there's clearly no shortage of Ocean Grove things to do, who knows how many times you might keep coming back?
Recommended: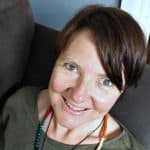 By Audrey Chalmers
Audrey grew up in Victoria and travelled the world but she always called Victoria home. She loves nothing more than exploring her home state and sharing it here.