If you're looking for the best markets in Warrnambool, you've come to the right place!
Known for its safe and sheltered beaches, as well as its year-round moderate climate, Warrnambool has been attracting visitors for generations.
Located on the south-western coast of Victoria, Australia, Warrnambool is an easy and unmissable stop on any road trip in the area.
It sits on the Princes Highway, marking the western end of the Great Ocean Road and the southern end of the Hopkins Highway.
It's around 3 hours west of Melbourne, so can easily be done as a day trip or overnight stop.
Join our Great Ocean Road Travel Planning and Tips Facebook Group here. It's the perfect place to ask your questions and be inspired!
One of the main Warrnambool attractions is Logan's Beach, an idyllic spot where southern right whales come to give birth each year between the months of June and September.
The area is also a great place to surf and fish, with popular spots like Levy's Beach and Killarney Beach as well as the Hopkins and Merri Rivers.
But one of the highlights of any trip here is the vibrant Warrnambool markets, a selection of lively local gatherings and shops that offer fine local produce, unique art, and collectible antiques.
You can find just about everything in Warrnambool, from second-hand treasures to one-of-a-kind pieces to decorate your home.
The flower market and the farmers market offer fresh produce, while during the summer evenings, you can catch a film at the Twilight Market at Lake Pertobe.
If you enjoy visiting markets, Warrnambool is definitely the place for you.
7 Best Warrnambool Markets
1) Warrnambool Sunday Market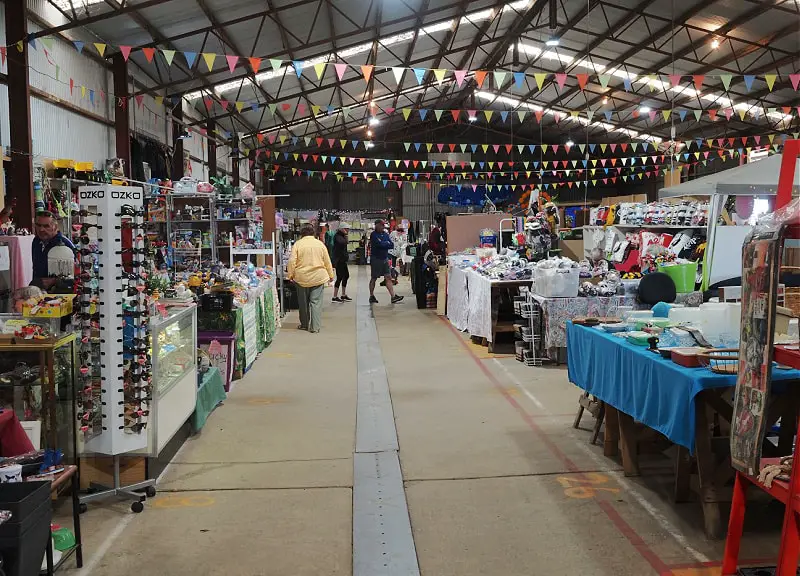 The Warrnambool Undercover Market, also known as the Warrnambool Sunday Market, is held every Sunday come rain or shine at the Warrnambool Showgrounds.
The market had a major revamp in 2023, but it's the old-fashioned vibe that makes it the perfect place to lose a few hours.
Chat with the local stall holders as you peruse over 70 stalls inside and 20-30 stalls outside (weather permitting).
You won't find many modern offerings here as stalls tend to focus on second-hand goods and clothing, with some food stalls too.
Sample fresh fruit & vegetables, flowers, cakes & slices, and enjoy hot food and beverages from small local businesses.
You will come across all sorts of bric-a-brac in the converted cow shed, including toys and gifts, antiques and collectibles, as well as handmade, crafts, and custom goods.
The market generally draws an older crowd, but all ages are welcome with goodies often being available to entertain the kids (dogs aren't allowed).
The Warrnambool market is held every Sunday between 8 a.m and 1 p.m

It's located at the Warrnambool Showgrounds

360 Koroit Street, Warrnambool Victoria 3280
2) The Fresh Market Warrnambool
The Fresh Market Warrnambool is held on the 1st and 3rd Sunday of the month all year round.
You can usually find it on the 'Fresh Green' at Lake Pertobe next to the Warrnambool Foreshore.
The Warrnambool Fresh Market is chock full of local produce, creators, artisans, and designers.
It's a great place to come and have a wander around, and enjoy the local farmers market Warrnambool vibe.
Local small wine producers Niki & Tim from Babche Wines are based not too far away in Timboon, Victoria.
At their 100% organic stall, they offer traditionally made wines, harvested by hand and unadorned to express varietal character and the historic sites they grow on.
Other market regulars like Allansford Wholefoods offer organic herbs and spices to stock up your pantry with.
There are always plenty of locals to speak to, with regular fry-ups and family-style gatherings going on throughout the year.
The Warrnambool Farmers Market is better known to locals as the 'market by the sea' as it is situated right on the coast between Flagstaff Hill Maritime Village and Stingray Bay.
The market is held between 8.30 a.m and 1.00 p.m on the 1st and 3rd Sunday of each month.

It's located at 33 -45 Pertobe Road, Warrnambool 3280 (beside the mini golf) – the location may change in the winter months due to flooding (last year it moved to the Shipwreck Bay Caravan Park)

Call: +61 438 300 031

Email: [email protected]
3) The Fletcher Jones Market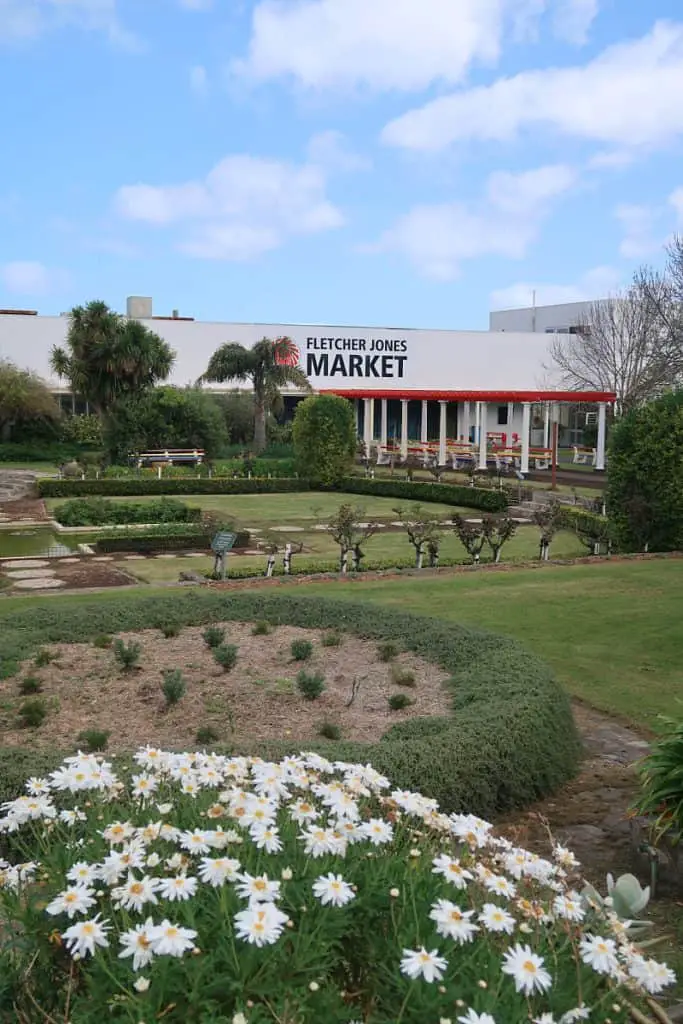 The Fletcher Jones Warrnambool Market is located within the 3,000 sq. metre Old Fletcher Jones Clothing Factory.
The site has an interesting history in itself, but the main reason to visit is the treasures that lay inside.
It's the largest antiques and collectibles indoor market in South West Victoria.
You could easily lose hours just wandering the aisles, or relaxing in the gardens with a coffee from the conveniently located Pleasant Hill Coffee Van.
Find the treasure you have been searching for in the maze of stalls, the friendly stallholders offer a wide variety of affordable, quality new and used items.
In fact, there are over 50 stalls to look around with a huge selection of antique and retro furniture.
You can also find 1970s records, rare antique books, and coins, as well as vintage and retro clothing.
There are some great local art pieces for your home too with authentic Australian pottery and works of art both on display and available to buy online.
With two floors to peruse, there really is something for everyone and it has a reputation as being "heaven" for collectors.
Other dealers often come here to find that one-off item they have not been able to come across elsewhere.
While you're here take a stroll through the heritage-listed gardens. Although they're not as impressive as other rose gardens in the state they're still worth a look.
Fletcher Jones Market is open every day of the year (except Christmas Day) from 9.30 a.m to 5.00 p.m

It's located at 83 Flaxman Street, Warrnambool 3280

Email: [email protected]

Call: +61 478 228 097
4) Summer Nights Market
For the perfect way to spend a warm summer's evening, head to the Warrnambool Night Market.
Held throughout the month of January, the town of Warrnambool gets together for a twilight market followed by a family-friendly movie at Lake Pertobe.
There are a variety of market stalls to uncover under the moonlight, as well as delicious home-cooked food for dinner, plus boutique beer and wines from the region.
The money raised also goes towards supporting local and community projects, so there's a feel-good factor to visiting too.
After the sun has set, get ready to enjoy a feature length film at the big outdoor screen.
There's always something different showing, but it's guaranteed to be a crowd pleaser that's appropriate for little ones and adults.
There's a lovely family picnic kind of atmosphere that is fun for all, there's really no better way to spend those warm summer evenings.
Make use of the onsite refreshments or bring your own picnic as well as camping chairs and blankets for an extra cosy evening under the stars.
The Summer Night Market runs from 4.30 p.m until 8.30 p.m every Friday from around December 29th right through to the end of January

The market is located at Lake Pertobe, Pertobe Road Warrnambool 3280

Email: [email protected]
5) Timor Street Market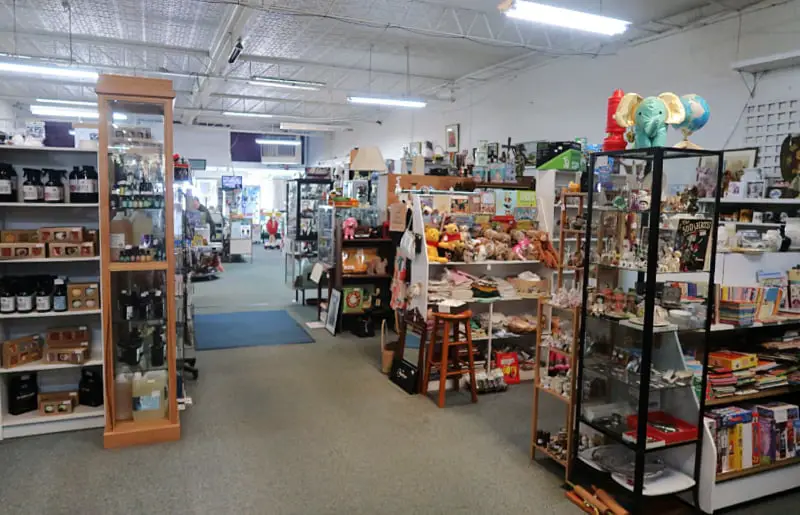 Timor Street Market has everything you could want in a local market. Located right in town, it's open every day making it the ideal stop on a quiet day in Warrnambool.
The shop is an Aladdin's cave with vintage and retro wares, plus plenty of crafts and handmade products for the discerning shopper.
The prices can be a bit higher than at traditional markets, but the quality more than makes up for it.
Shop for antiques, furniture, and collectibles for the home, as well as toys, games, and books for the kids.
There are also plenty of bric-a-brac and niche items for hobbies, crafts, and for growing record collections.
If you're looking to update your wardrobe there's also a vast array of clothing, accessories, and jewellery.
Some stalls have sweet treats available like local honey, cakes, and other tempting snacks.
For Kiwis visiting the south of Australia who are missing their food, there's even a stall dedicated to all things New Zealand!
Timor Street Market is open from 10 a.m to 5 p.m every day.

It's located at 80 Timor Street Warrnambool 3280

Email: [email protected]

Call: (03) 5562 7667
6) Warrnambool Flower Market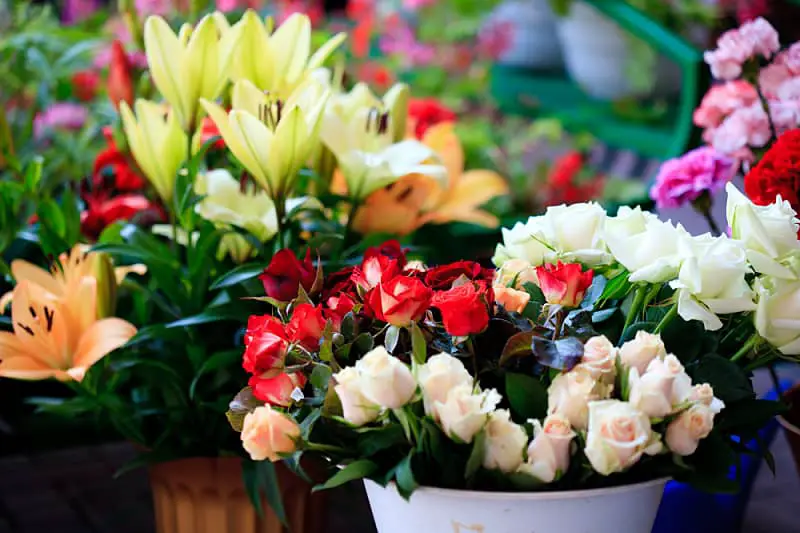 The Warrnambool Flower Market located at the Warrnambool Showgrounds is the biggest and freshest market in the southwest of Victoria.
If you're looking for stunning flower arrangements, or are even just curious to see and smell all of the beautiful plants on offer, it's the best market to visit along the Great Ocean Road.
The high quality florists offer fresh blooms at affordable prices, and you can even get them delivered.
At the Fresh Flower Market Warrnambool you can buy market flowers and fresh foliage at wholesale prices, and pre-order stunning arrangements and bouquets for special occasions.
Think birthdays, weddings, and even small celebrations that need a little brightening up.
Flowers are collected by the friendly staff twice weekly from the Footscray markets, directly from independent growers from all over Australia and from across the world.
They have cold storage facilities too to ensure the flowers stay as fresh as possible by the time you buy them and take them home.
Pop down to have a look at all of the amazing varieties available, or head to the Warrnambool Flower Market website to place an order online.
The Fresh Flower Market Warrnambool is open from Mon to Fri 8.30 a.m – 5.30 p.m, Saturday from 9.00 a.m – 2 p.m, and is closed Sunday's and Public Holidays.

It's located at Shed B3, Hyland Street, Warrnambool 3280 (you can enter by the front entrance on Hyland Street)

Call: (03) 5561 3947
7) Mailors Flat Demolition & Antiques Market
This antique market of Warrnambool is located a 10 minute drive north of town, on the Warrnambool-Caramut Road.
Their core message is to reuse beautifully made or restored items instead of buying new ones, to help reduce our ever-growing environmental impact.
Mailors Flat Antiques mainly caters to DIY enthusiasts with an abundance of recycled building materials (e.g. doors, front entrances, windows, staircases, lining boards, iron, pressed tin, mantle pieces, lights, baths, basins, Baltic pine, and Tassie oak hardwood floorboards).
But it's also a treasure trove for home decor with unique pieces of vintage and second-hand furniture.
There are four large sheds to explore that cover around an acre in total, so as you can imagine, it's hard to leave without finding something special to take home.
One of the most unique things about this market is the collection of enamel signs, great for adorning your garden or home bar.
There are also heaps of other collectibles and local memorabilia, you can even find old telephone boxes!
On site, there is also a beautifully restored early electric Melbourne train carriage, a great talking point for enthusiasts or anyone with an interest in Australian history.
The Mailors Flat Demolition & Antiques Market is currently open on Saturday 10.00 a.m – 4.00 p.m, Sunday 11.00 a.m – 3.00 p.m, Tuesday and Wednesday 10.00 a.m – 3.00 p.m, Monday, Thursday & Friday closed.

Please check their Facebook page for current opening times before visiting as they can vary by the time of year/public holidays.

The market is located at 814 Warrnambool-Caramut Road, Mailors Flat 3275.

Email: [email protected]

Call: (03) 5565 9444
Final Word: Warrnambool Markets
There are so many great spots to visit in town and all along the Great Ocean Road and the wider areas.
But to truly experience Warrnambool, the markets are the best place to meet locals, taste fresh produce and food, and find something truly unique and individual to take back home with you.
Recommended: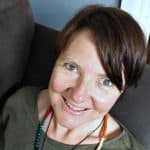 By Audrey Chalmers
Audrey grew up in Victoria and travelled the world but she always called Victoria home. She loves nothing more than exploring her home state and sharing it here.